Animo Naspre Full Women's Riding Breeches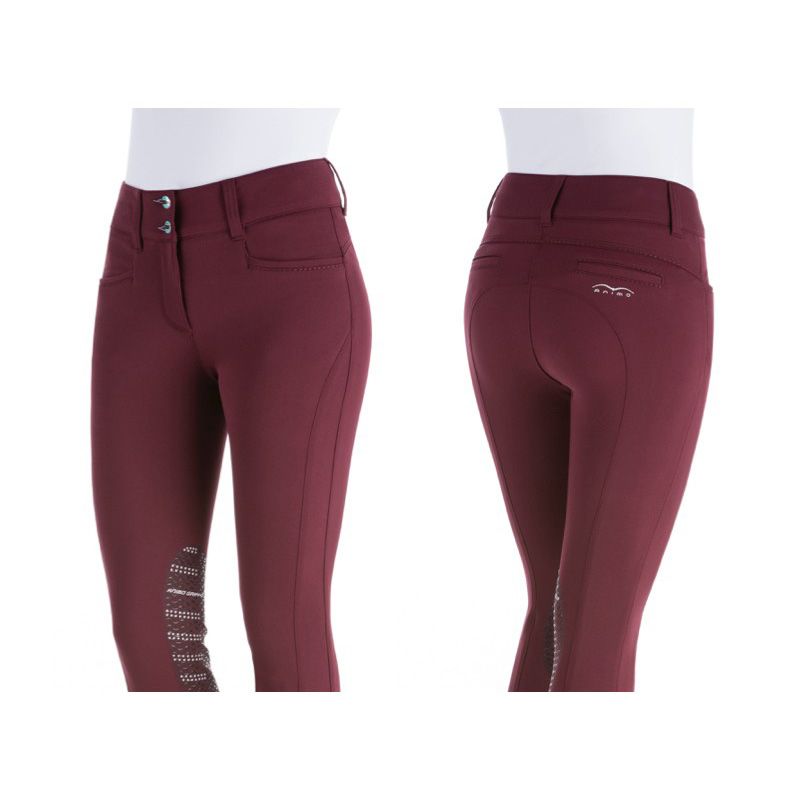 Animo's breeches are equipped with the ANIMO GRIPPING SYSTEM. This system consists of a special patch, made of a "gripping" material, and grants to the rider more fitting to the saddle and a perfect stability in the jump phase and in his/her dressage performances. Animo has always distinguished itself all around the world, thanks to its refined garments, which are elegant and full of fashionable details.
These breeches have the FULL GRIPPING SYSTEM version, designed for dressagers, with the gripping part of the breeches in the whole inside of the leg.