''All You Need'' Mug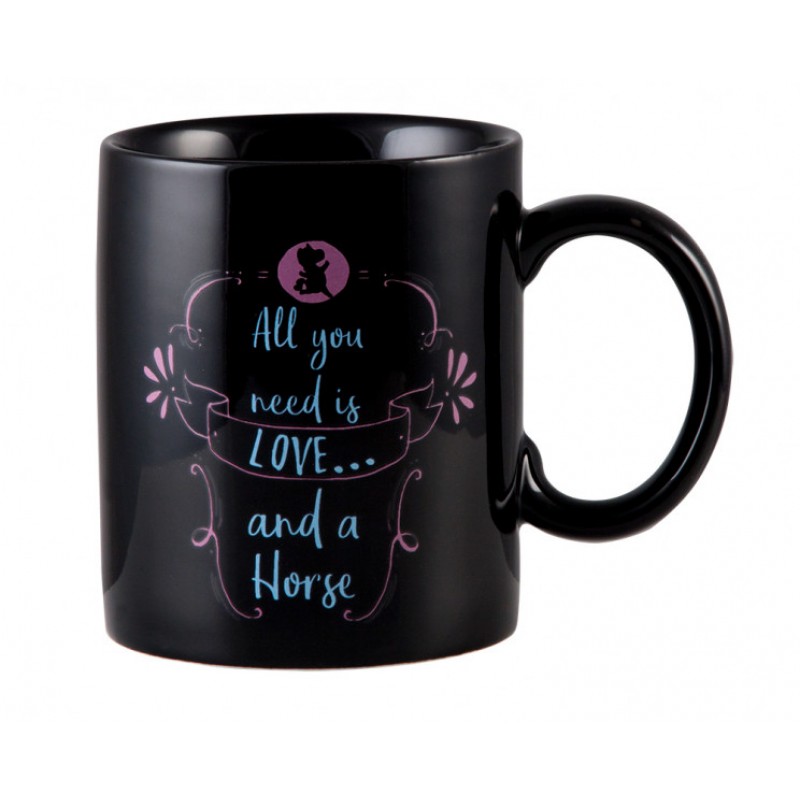 "ALL YOU NEED..." MUG.
A beautiful cup for milk ,coffee or tea. Whether at the breakfast table, in the stable, or at the lounge,
your favorite motif is always there and sweetens your coffee or tea.
A high-quality and thick-sided mug with horsey motif.
Made from porcelain.
Dimensions approx. 8 x 9,5 cm
Colour: Black