Hit-Air Safety Vest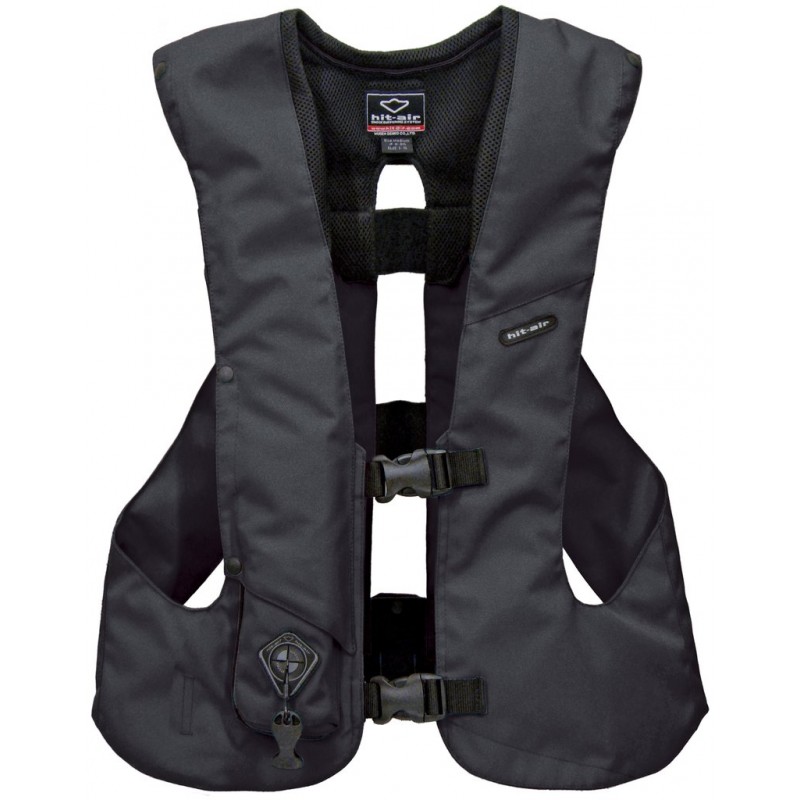 Airbagvest, Model SV-2
The Hit Air Original uses the new "harness type" airbag deployment for faster response time.
The vest is lightweight and it's easy to forget you're wearing it.
It is far more comfortable than previous models and much quieter keeping you and your horse happy.
Size S = (xs-m) - (height from 145cm -170cm) - (chest from 74cm - 96cm)
Size M = (s-xl) - (height from 160cm -185cm) - (chest from 86cm - 120cm)
Includes: CO2-canister 48CC
Weight 810 gr.
Back 53,5 cm
Keybox Y-Type