LPC Alufilm 300ml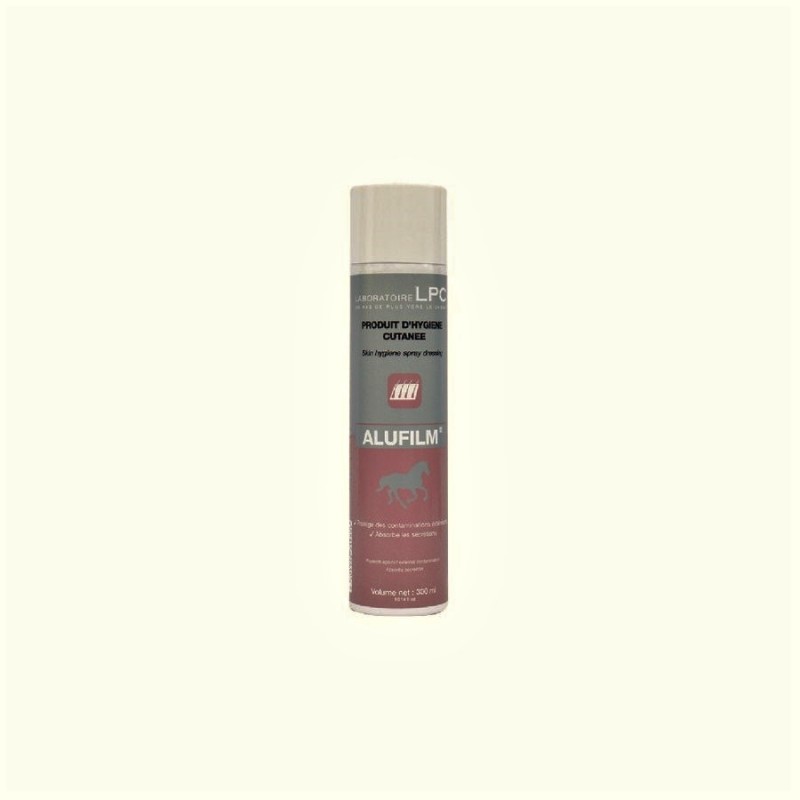 LPC Alufilm protects from external contaminations.
Absorbs secretions and contributes to good healing.

Use on all recent and superficial wounds after cleaning with a water jet and disinfection.
Composition: Micronized aluminum powder , Ethyl alcohol.
Maintenance tips: Keep away from sunlight, heat and frost.

Application Tips: Shake well before use.

Spray at 20 cm after cleaning with water jet and disinfection.
Renew the application for several days.
Use only after cleaning and disinfecting the wound.