Tricolore Smooth Leather Riding Boots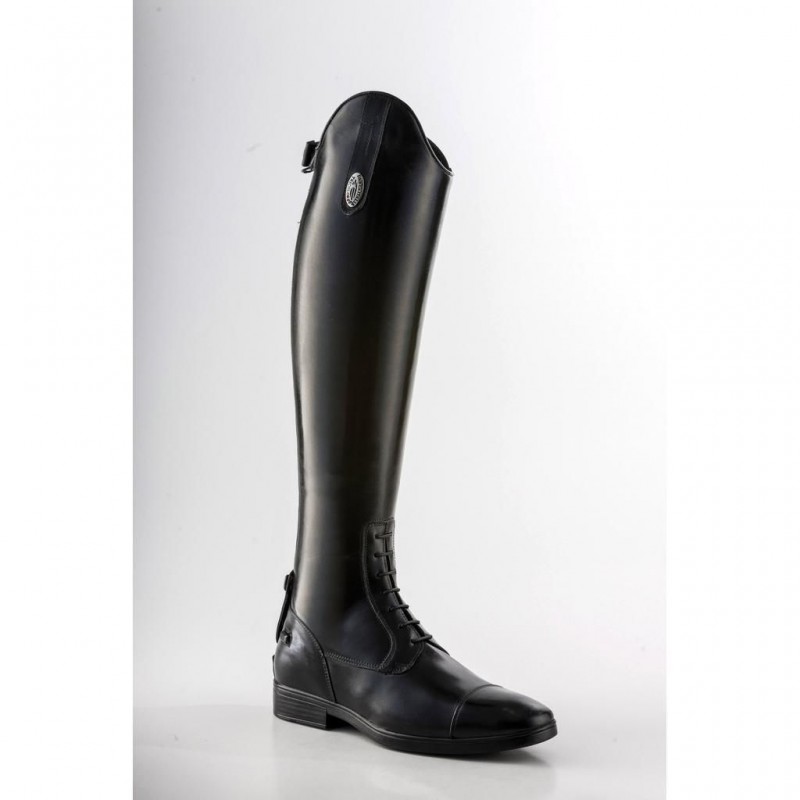 Tricolore by DeNiroBootCo Italia.
Handmade with fine Italian craftmanship the DeNiro Smooth Leather Laced Riding Boots are impeccably high quality boots that offer you a stunning, unique appearance. This beautiful yet subtle design will have you stealing the show!
Handmade with a soft, quick black calfskin leather they provide a stunning appearance. The DeNiroBootCo only use natural materials to ensure the highest quality, consistency and strength along with supreme comfort, performance and protection.

Offering a flair on innovation the DeNiro boots offer superb attention to detail providing a truly unique appearance.

The leather sole has a range of superb features including a water resistant heel, a natural leather insole, activated carbon, shock absorbing properties and a water resistant midsole for exceptional comfort and protection.

Finishing this stunning design off with a full length rear zipper with elastic panel to allow for easy fitting and exceptional comfort.
Supplied complete with Xtra's: Spur Studs , top & bottom Zip Guards.
Please contact the shop for availability.